Now Underway ... 2021 (53rd) Virginia Open
April 9-10-11, 2021
at the Washington Dulles Airport Marriott



<<== (Pairings & Standings on SwissSys.com website)



The State Scholastic Invitational Tournament
will be held Sat/Sun May 22-23 at the same hotel as the Virginia Open.
Formal Invitations to play have been sent to the Top 10 Players in each grade group.
Invitations for players who Qualified through the Qualification Tournament Series will be sent separately after Fair Play Analysis is complete for Qualifier No. 3.

---
NM Daniel I. Miller grabs his 6th VCF Championship!!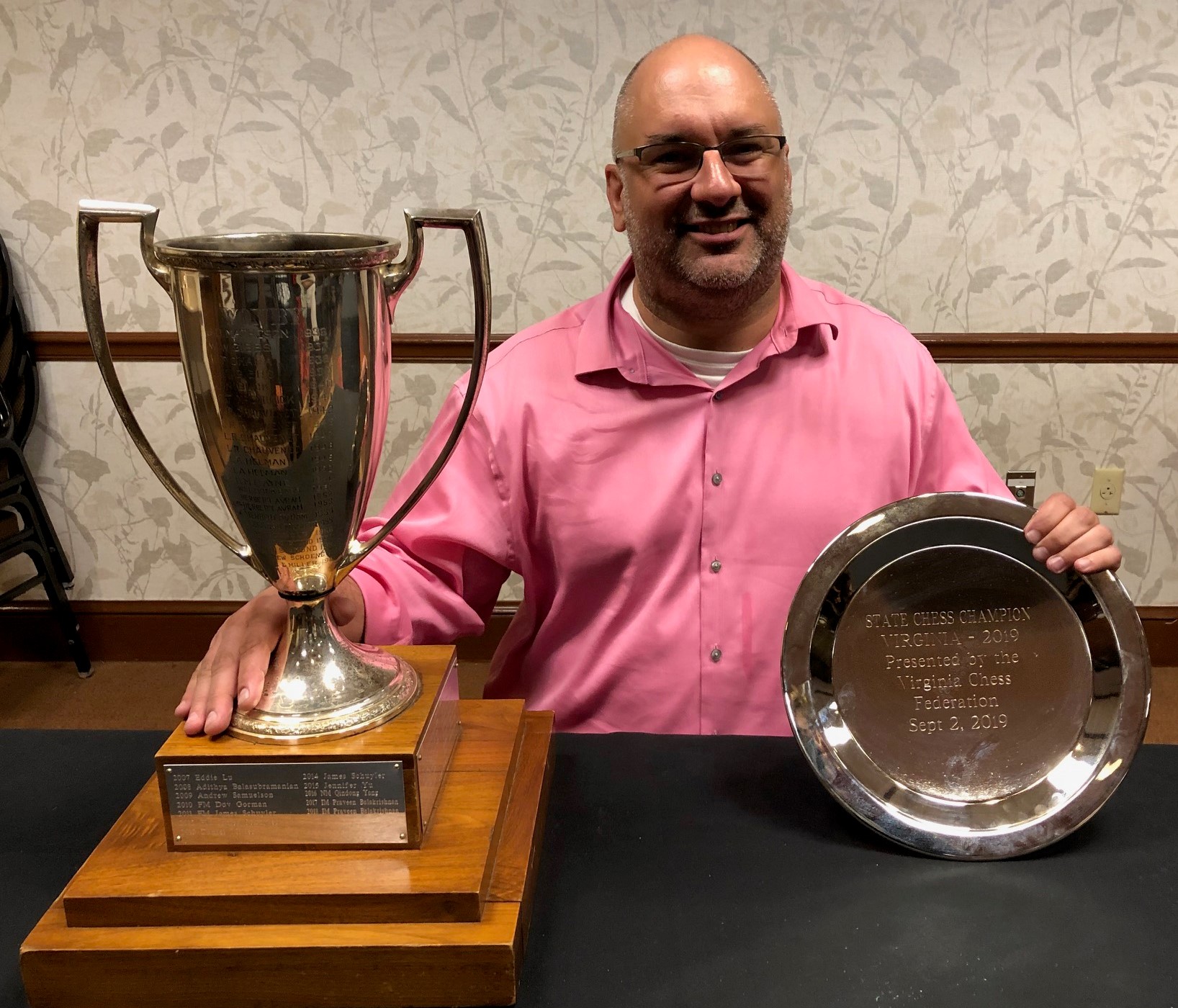 IM Praveen Balakrishnan, our 2017 & 2018 Champion, finishes in a tie for 1st Place
Our 2019 State Amateur Champion is Peter Snow, and our 2019 Under-1200 Champion is Dulitha Jayakodige
Our reigning Senior Champion for 2019 is NM William Marcelino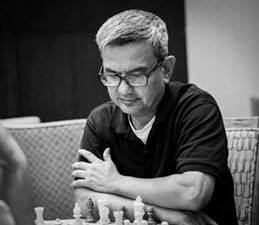 Our 2018-2019 VCF Cup Champion is NM Daniel Clancy
Click Here to see the Individual and Class results.
Click here to see the VCF's Policy on Communication, Calculation and Electronic Devices
---
Help the VCF fulfill our 501(c)3 Non-profit Mission!!



Have a question or comment? Click this button ...


Check or Renew your Virginia Chess Federation (VCF) Membership here ...
Note: These links are for joining VCF or renewing your VCF membership,
they do NOT renew your US Chess Federation Membership



============== VCF Tournament Calendar ==============
Charlottesville Open ... rescheduled for July 2021
============== Recently Completed Events ==============
VA Scholastic Qualification Tournament #3
Select below to see the PRELIMINARY Results
FAIR PLAY ANALYSIS IS COMPLETE
Final Results will be posted by 5PM on Saturday April 10th
Invitations for the State Championship will not be sent until Fair Play Analysis is Complete!



Statement about Fair Play

VA Scholastic Qualification Tournaments #1 & #2
held Jan 9-10 and Feb 27-28, 2021





2020 VA Commonwealth Games & VA Closed Online Championships




Played Oct 17-18, 2020 Online




Northern VA Open


Played Nov 14-15, 2020 in Dulles, VA




2019 Virginia Closed Championships
Played Aug 31st to Sept 2nd iu Glen Allen, VA


2019-20 VA Scholastic & College Championships
Alexandria, VA - March 7-8, 2020


Just Completed ... 2020 David Zofchak Memorial
Saturday & Sundahy, Nov 21-22, 2020 in Norfolk, VA


2019 Fredericksburg Open
Played Sat & Sun, Oct 19-20, 2019 -- Fredericksburg, VA